LASERCAP FOR ADVANCED HAIR RESTORATION
Compare Our Three LaserCap Models
Hair loss is not just a cosmetic problem. Losing your hair can damage your self-esteem. Fortunately, advances in medical technology have made hair loss more treatable than ever. With cutting-edge devices like LaserCap, you can regrow your natural hair in the comfort of your home.
LaserCap is an advanced hair restoration system that is FDA-cleared to treat pattern hair loss in men and women. Leveraging the power of low-level laser therapy (LLLT), LaserCap revitalizes dying follicles to promote hair growth. Get your LaserCap today to restore your hair and your confidence.
Take our Hair Health History Questionnaire for your personalized LaserCap recommendation.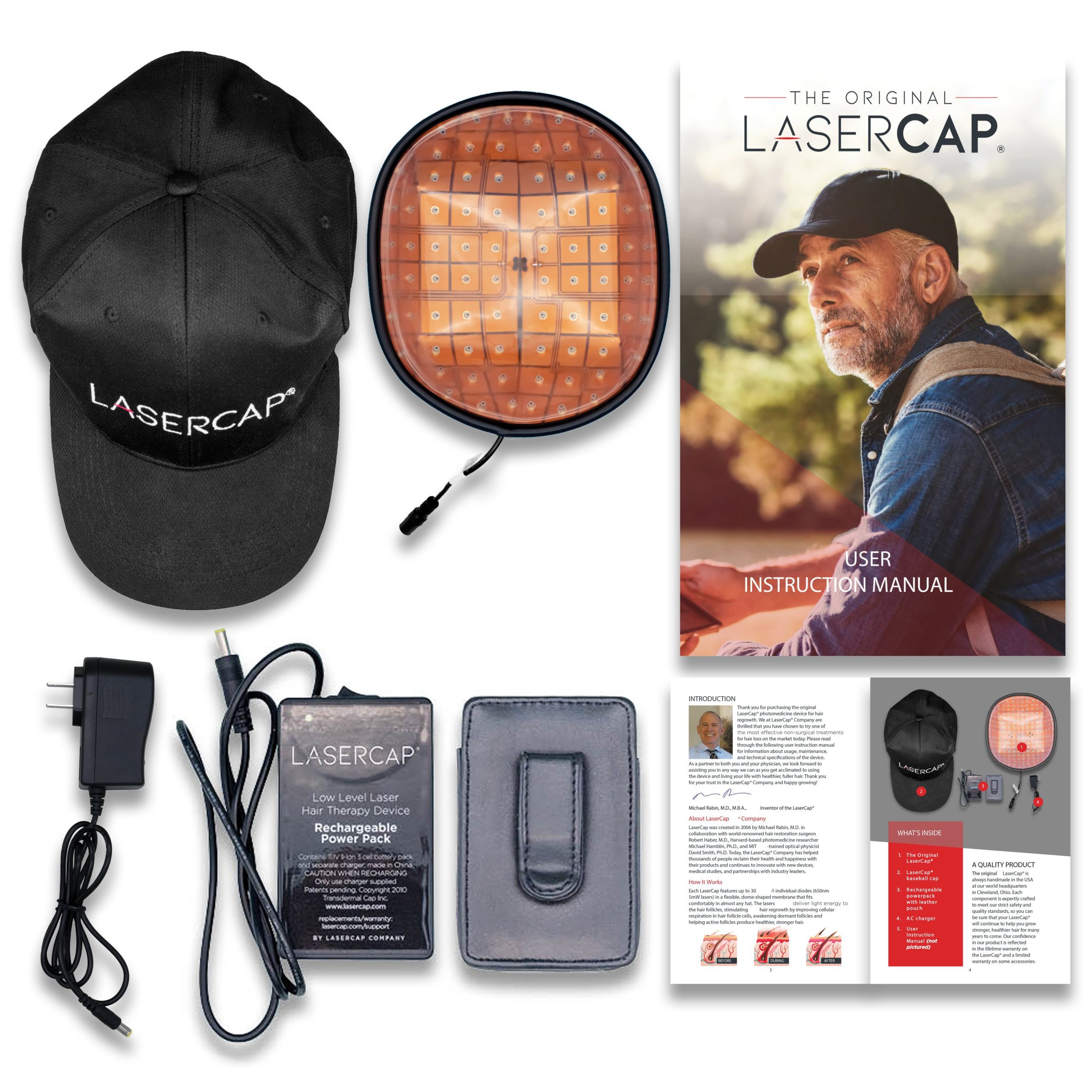 YOUR LASERCAP KIT INCLUDES:
Your Original LaserCap!
LaserCap Baseball cap
Portable and rechargeable battery pack
Leather battery pack case
AC wall charger
User instruction manual
LIFETIME warranty policy
ONE-YEAR satisfaction guarantee
REGROW YOUR NATURAL HAIR WITH LASERCAP
A pioneer in laser hair growth technology, LaserCap is the best advanced hair restoration treatment you can find to regrow your natural hair at home. We are the original inventors of full coverage LLLT hair growth devices and produce the most powerful laser caps in the industry. Order The Original LaserCap to start your journey towards thicker, healthier hair.